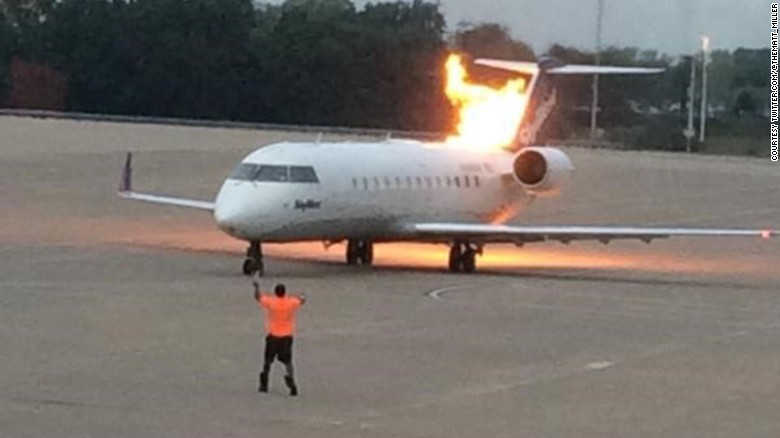 A Delta-operated SkyWest plane caught fire Friday on the tarmac at Nashville International Airport.
A Delta-operated SkyWest plane caught fire on the tarmac of Nashville International Airport earlier today. The plane was heading to Cincinnati, Ohio, scheduled to depart at 6:34 a.m. CDT.
The plane had just turned on its engine and had not yet reached the runway when the fire began, according to airport spokeswoman Shannon Sumrall.
"The auxiliary power unit caught fire but when they turned the engine back off the fire extinguished itself and the plane was brought back to the gate and all passengers were de-boarded safely," said Source.
Thank goodness this did not happen midair it would have been another major disaster...