I can't go a few days without making a run to the grocery store. Imagine being cooped up 250 miles above the Earth with no new supplies since April 17. That's what crew members aboard the International Space Station (ISS) were dealing with after two failed supply launches.
Russia's Progress M-28M launched without a hitch on July 3. Yesterday, the supply ship successfully docked with the ISS. More than three tons of much-needed supplies were delivered to the space station.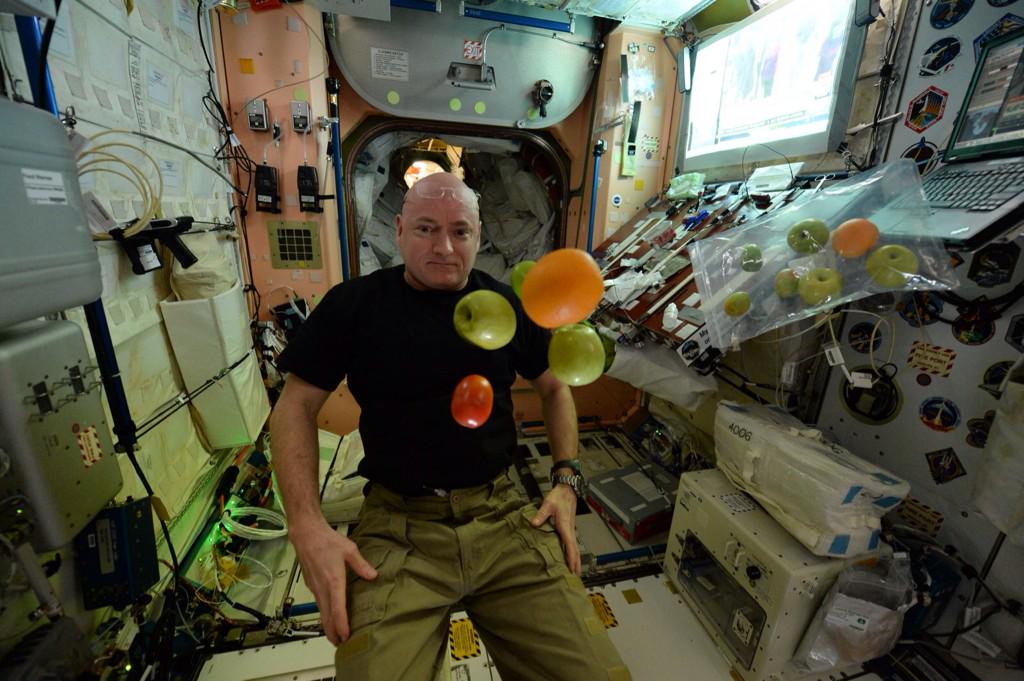 Photo posted by astronaut Scott Kelly on his twitter page @stationCDRkelly from the ISS
1,940 pounds of propellant, 106 pounds of oxygen, 926 pounds of water and 3,133 pounds of assorted supplies, spare parts and experiment hardware.
Among the goodies? Some fresh fruit.
Future space flights
A few failures doesn't mean the end of space flight. Future missions are expected to go as planned.
The next space flight will be manned and will boost the ISS crew to its full complement of six. Russia's Oleg Kononenko, Japan's Kimiya Yui and U.S.' Kjell N. Lindgren will blast towards the ISS via a Soyuz spacecraft.
The next unmanned supply flight is scheduled for August 16, 2015. The Kounotori 5 will launch from the Tanegashima Space Center in Japan. It will mark the fifth flight of the H-II Transfer Vehicle, designed by the Japan Aerospace Exploration Agency (JAXA).
Source: newslegde/NASA