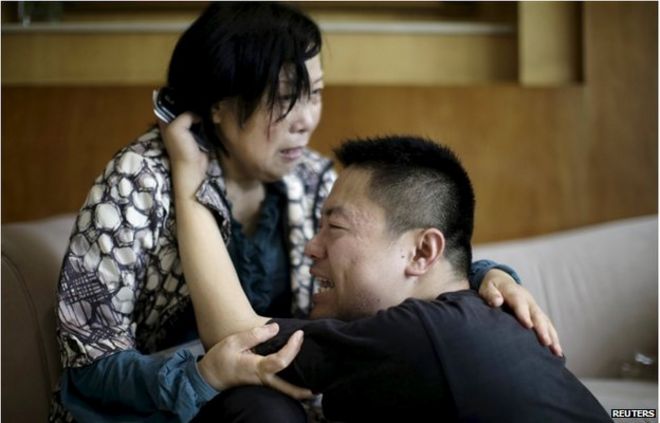 Pictures from the rescue operations:
At least five people are confirmed dead and hundreds are still missing after the Eastern Star capsized late on 1 June en route to Chongqing, in one of China's worst transport disasters in recent memory. The vessel was carrying 458 people.
The vast majority of passengers are retirees from Jiangsu province - where the ship's starting point Nanjing is located - as well as Shanghai.
Many had booked a package tour with Xiehe Travel. On Tuesday, anxious relatives gathered at the company's office in Shanghai which was shut.
More pictures of relatives waiting for news: